** FACEMASK REQUEST **
Despite the government's announcement of masks not being a legal requirement from Monday onwards, at JSW, we have taken the decision to ask customers to wear them whilst inside at our premises. We feel that this is currently the safer option especially due to COVID being very high in our area at present and want to protect ourselves, families, and you. Thank you for your cooperation.

Looking for Horsebox & Trailer Spares?
Cheval Liberté Touring Country BLUE
£7,150.00
Cheval Liberté Touring Country BLUE is the NEW colour for September 2022, are you in?
The most sort after horse trailer in the UK right now is the Cheval Liberté Touring Country in BLUE is the new stunning, refreshing colour.  With a super full height internal Saddle Locker compartment. Blue is the new YOU so why not call us today to place your deposit on 01609 772449 for the 2022 season,  for our load in early September.
Let's give you the standard equipment to this new TOURING COUNTRY
Easy to operate front unloading ramp.
Centrally hinged partition in two sections, as both the front & rear sections are now separate and easy to take out by one person as before it was one full partition – Bonus!
Head divider grilled with removable plastic head blocker.
Nice large jockey door with new improved jockey door handle and internal mechanism cover so horses don't destroy it!
New window in the jockey door & top ramp door of a drop vent 400 x 500 with poly-carbonate face deflector.
Side sliding vent windows along the side of the trailer 800 x 250.
Rear ramp door combination which is an easy opening 2-in-1 ramp to door.
Alloy planking floor overlaid with sealed gripped rubber.
Anodised alloy planking side walls: Strong durable construction eliminating issues with plywood laminate panels other trailer manufacturers have.
Aerodynamic nose front (the coloured section).
Releasing breast bar for safety.
Wide side ramp and full height access.
"Pullman 2" suspension which is like no other such a brilliant smooth ride for you and your horses especially if they are uneasy travellers.
Easy to operate retractable jockey wheel.
Spare wheel inside the locker
One Year FREE Equine Rescue Package on all new Cheval Liberté Horse trailer purchases at JSW Trailers
Optional extras upon new order:
Rear double doors – replacing the rear ramp.
Comfort travel floor mat.
Alloy wheels 14" (4)
Insurance approved Wheel clamp
Insurance approved hitch lock
The Cheval Liberté TOURING COUNTRY was introduced back in January 2018 and JSW are the VERY first UK independent agent to bring this new model to the UK and will make the most wanted trailer on the UK market and is priced at only £7,150 + vat
Interested in this trailer or one of the other CHEVAL models?  Then give us a call on 01609 772449
Ever looking for replacement parts for your Cheval trailers?  Did you know you can buy popular parts HERE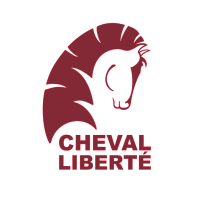 Cheval Liberté Touring Country BLUE is the NEW colour for September 2022, are you in?
Brand
Cheval Liberte
We have been the UK's longest continual stockist and distributor since 2005, French horse trailer company, Cheval Liberte is a well recognised brand in the UK, with the design of their horse trailers ahead of the rest.