In addition to having your horsebox's engine MOT's and serviced, did you know that it is also extremely important to get the coachworks and horse area serviced too?
At JSW we recommend that you get your horsebox body serviced at the end of every season. Make a note of day-to-day issues and bring your box in to have a thorough check over and be in fully working order for the new season.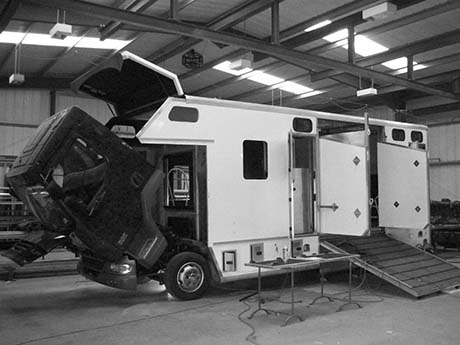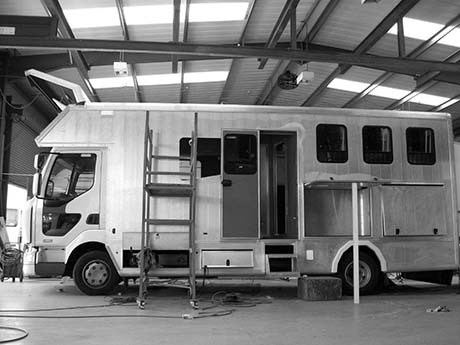 We ensure that all services are carried out with due care and
diligence, ensuring that the relevant specialists are used where
required.
Some of the checks we carry out are:
check all moving parts are oiled and greased – like locker doors,
stall partitions etc.
batteries
Living area water pumps and heating systems.
ramp – service, grease and clean from debris for ease of
lift/drop every time.
We can also carry out refurbishments and re-sprays, change horse partitions, upgrade living areas or move a body* from one chassis to another when the chassis has grown old and the body is still in good solid order (*JSW horsebox bodies only).