Looking for Horsebox & Trailer Spares?
Cheval Liberté Touring One Anthracite
£6,100.00
The ever popular Cheval Liberté Touring ONE in Anthracite, model horse trailer is a super cool and spacious box.  Designed to carry one horse or mare & foal. Call today to place your deposit to this in stock trailer, simply why wait?  
Not everyone can tow a two stalled horse trailer along when your towing vehicle does not have the capability, this horse trailer is perfect….
This is the popular mare & foal model which is the helper for you with the smaller towing vehicles.
The Touring ONE in has:
Grossing at 1600kg and with approx.. unladen weight of APPROX 745kg
Front & rear unload with alloy floor.
Side walls constructed from Anodised alloy planking making good looks and low maintenance.
2 x side tinted windows.
releasing breast bar.
the clever 2-in-1 opening rear ramp to door.
NEW FEATURE – Tall (full height) jockey door, so no ducking down!
Being slightly wider, at 1.37m than any single trailer, people feel at ease towing the TOURING ONE model, with its latest suspension with low gravity & simplicity towing.
Dimensions:  Height 7ft 4in (2.25m) headroom. Width (internal) approx.. 4ft 5″ (1.37m)
Stall length approx.. 6ft (1.8m).
With the purchase on any new Cheval Liberté horsebox trailers from ourselves, JSW Trailers, comes with a FREE 12month equine rescue plan Call us today on 01609 772449 for availability on this trailer.
IN STOCK TODAY AT JSW TRAILERS FOR ONLY £6,100 + VAT
Looking for other trailers we have available then CLICK here
Did you know we stock lots of popular Cheval parts and they can be found in our on-line shop HERE
JSW Trailers are independent Cheval Liberté horse trailer stockists and have an unrivalled reputation in the UK as being one of the very few UK trailer companies who can actually service, repair, re-furbish, re-build and look after our clients trailers and understand horse transportation whereas many trailer agents can only sell you a trailer with no after-care or back up. Tell me, in a country where money is hard earned, where would you prefer to spend it knowing that your are investing in safe horse transport?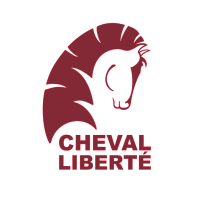 The ever popular Cheval Liberté Touring ONE in Anthracite, model horse trailer is a super cool and spacious box. 
Brand
Cheval Liberte
We have been the UK's longest continual stockist and distributor since 2005, French horse trailer company, Cheval Liberte is a well recognised brand in the UK, with the design of their horse trailers ahead of the rest.