Looking for Horsebox & Trailer Spares?
CHEVAL LIBERTE TOURING COUNTRY
Cheval Liberté Touring Country is a popular double front & rear unload horse trailer with the saddle room
WOW! This is the very latest horse trailer on the market with an optional TACK CUBICLE without losing your FRONT or REAR RAMP!
The Cheval Liberté TOURING COUNTRY came onto the market back in January 2018, and JSW Trailers were the first to bring you this model to the UK and is the MOST wanted trailer to date.
Let's give you the Specification on this trailer:
Gas assisted Front unloading ramp
Centrally hinged partition in two sections:  Both the front & rear sections are separate and easy to take out by one person when required.
Head divider grilled with removable plastic head blocker.
Nice large jockey door with new improved jockey door handle and internal mechanism cover so horses don't destroy it!
New window in the jockey door & top ramp door, drop vent 400 x 500 mm with poly-carbonate face deflector.
Side sliding vent windows along the side of the trailer 800 x 250 mm
Rear ramp door combination: An easy opening 2-in-1 ramp to door, this is clever stuff!
Alloy planking floor overlaid with sealed gripped rubber.
Anodised alloy planking side walls: Strong durable construction eliminating issues with plywood laminate panels other trailer manufacturers have.
Aerodynamic nose front & roof line (this is the coloured section)
Releasing breast bar for safety.
Wide side ramp and full height access.
Pullman 2 suspension: This travels like no other, a brilliant smooth ride for you and your horses especially if they are uneasy travellers.
Easy to operate retractable jockey wheel
THE BEST BIT: Saddle room in the nose front with sandwich panels.  This separate tack room has adjustable saddle brackets & bridle hooks, a top rack for, removable floor tray, door mirror & leaflet nets and concealed spare wheel in floor section. Keeping your kit completely separate from the horses.
One Year FREE Equine Rescue Package on all new Cheval Liberté horse trailer purchases at JSW Trailers
Factory Colour choices:  Bordeaux Red, Black, Anthracite, Light Silvery Grey & White
Comfort floor mat, ideal for those paddlers
Rear double doors: These replace the rear ramp, with optional vent windows.
Outside Tack up bar – instead of normal tie rings
14″ Black Alloy wheels, Set of 4.
Security such as wheel-clamp or hitch lock
Wireless CCTV camera system.
Dimensions:
External Dimensions: (L) 4470mm x (W) 2150mm x (H) 2750mm
Internal Dimensions: (L) 3200mm x (W) 1670mm x (H) 2300mm
Stall Dimensions: (L) 1930mm x (W) 830mm x (H) 2265mm
Unladen Weight: 850kg
Gross Weight: 2600kg
Dimensions and Weights Are Guides Only
Please look at our New & Used in Stock for current availability on this popular horsebox model.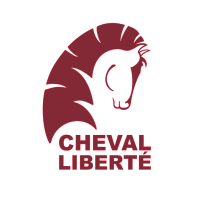 Cheval Liberté Touring Country is a popular double front & rear unload horse trailer with the saddle room
Brand
Cheval Liberte
We have been the UK's longest continual stockist and distributor since 2005, French horse trailer company, Cheval Liberte is a well recognised brand in the UK, with the design of their horse trailers ahead of the rest.